Coaches & Team Management
Skilled and dedicated coaches are the most important aspect of youth team.  A Catawba Ridge Rider Coach puts the safety and overall well-being of their student-athletes as the first priority.  Coaches are role models and teachers who are open to learning the best practices of youth mountain bike coaching and actively work to hone their leadership skills.
To be a NICA coach, all volunteers need to pass a personal background check and a series of training requirements.  All Catawba Ridge Riders Coaches are NICA qualified or in the process of becoming NICA qualified.
"When the student is ready, a teacher will appear." – Unknown
Team Director, Head Coach, Founder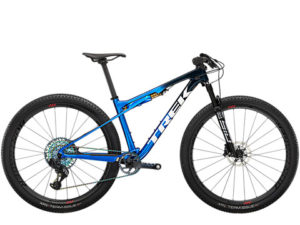 John Cardozo is a lifelong endurance athlete, with a passion for teamwork. As a participant in collegiate and national level club rowing (11 years), rowing organizations provide John with insight to established sport organizations and successful club management strategies. Since 1994 John has been competing in National Amateur off-road motorcycle racing, posting many regional and national championships in the expert classes. Managing annual equipment sponsor contracts to support racing costs is an important part of this effort. Professionally from 1992-2016 John specialized in cellular telephone infrastructure sales & business development in North America, Europe and Africa. Since moving to Fort Mill SC in 2006, John continues to mountain bike race as cross training for motorcycle racing. His two daughters ride and race mountain bikes, both currently riding on the team. Currently serving as a cycling programmer specializing in cycling development for the city of Rock Hill, John actively manages and coaches juniors in velodrome and mountain bike racing, as well as supporting youth cycling-based education programs. John has attended Leaders summit, a NICA level 3 coach and is founder of Catawba Ridge Riders.
Assistant Coach, Race Day Manager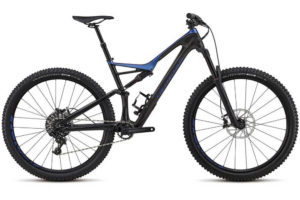 Assistant Coach, Recruitment
Randy Minnich has never been a competitive athlete.  He is certainly not a racer.  Through the years, he has enjoyed many recreation level sports like mountain biking, snow skiing, softball and volleyball.  He enjoys the fun, fitness and complexity of each sport.  Mountain biking offers Randy the ability to personally challenge himself against the trail.  Clearing an obstacle or a tough climb is only the start of the adventure.  A good trail challenges over and over.  After the ride, Randy enjoys mechanical challenges of cycling, keeping his bikes running smoothly.  Professionally, Randy is a mechanical engineer and contractor specializing in the design and installation of HVAC and Plumbing systems for commercial buildings.  Randy is married and a the father of 3.  While only his 2 sons race with the team, he is working hard to recruit the remaining sibling.  Randy is a NICA Level 3 Coach certification.