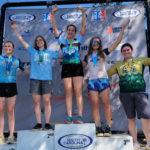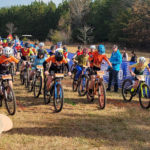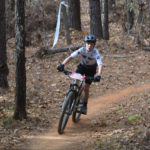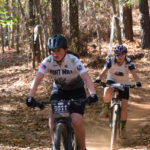 Catawba Ridge Riders Team trains local students for Mountain Bike Racing, an exciting alternative sport.  Today, students can choose from a large collection of academic and athletic activities.  Mountain biking offers our racers the opportunity to complete on individual and team levels.  As a club level sport, the individual racer can choose how much they want to participate.  Race in 1 race or race them all.  Most races are held in the Carolina region.  NICA races are located throughout the South Carolina.
"When I first started out in mountain biking, It was all about having fun, playing with my mates, with a bit of racing thrown in. Nothing has changed." – Steve Peat, Pro Downhill Racer
2023 Team Accomplishments
2023 Team Accomplishments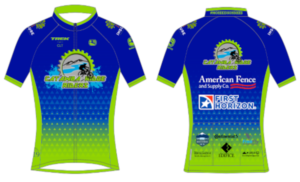 The Catawba Ridge Riders is 4 team in 1.  CRR team is the main biking club that supports 3 separate NICA biking teams, Fort Mill HS, Catawba Ridge HS and York County Composite.   CRR is an year-round active team with riders racing in multiple local and regional racing series.
Fort Mill HS Mountain Bike Club meets on campus and races under the school's banner/colors.
Catawba Ridge High School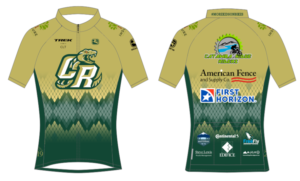 Catawba Ridge HS Mountain Bike Club meets on campus and races under the school's banner/colors.
York County Composite is the catch all team for riders not zoned for one of our High School teams.  Currently, all riders from the Clover, Rock Hill, Nation Ford HS area ride on the YCC team.
GRiT - Girls Riding Together
Currently, girls represent 20% of NICA's overall national student-athlete participation. NICA GRiT (Girls Riding Together) seeks to increase that number significantly over the next five years. The GRiT Program is NICA's effort to recruit and retain more girls and female coaches in NICA programs.
HAVE FUN
Activities are focused on increasing girls awareness of NICA programs by offering girls-only social and riding opportunities for girls, moms, friends, siblings and female coaches. GRiT Camps and GRiT student-athlete Ambassador programs are available in some leagues as well!
BE EMPOWERED
GRiT recognizes the need to get more girls on bikes. GRiT's goal is to empower female student-athlete's to make their mark, on or off the bike. All NICA leagues have an individual GRiT Coordinator to implement programming from the NICA GRiT Tool box and events at the league level.
"It really is all about believing in yourself. 80% mental, 20% physical" – Victoria Pendleton, Olympic Gold Medalist
Catawba Ridge Riders in the News
Yes, We've made headlines.  Here are some of our best reads: